Humbuckers just got a little more custom

A new custom engraving option is now available on our website. Check out the new powerful UI that will make the designing process simple and effective.
Go to the 'Pickups' tab and under the 'Humbuckers' category, choose which series you would like to explore

After choosing your humbucker, select and complete the required options. For customized engraving, you must select either the black nickel, gold or nickel-plated color.

Click 'Add to Cart' once you're done and 'Continue Shopping' at the bottom of the screen.
---
Go to the 'Custom Shop' tab

Under the 'Humbuckers' category, select the 'Standard' option

Choose which position you'd like to engrave and make sure the color matches your chosen humbuckers

Click 'Customize' and get creative!
---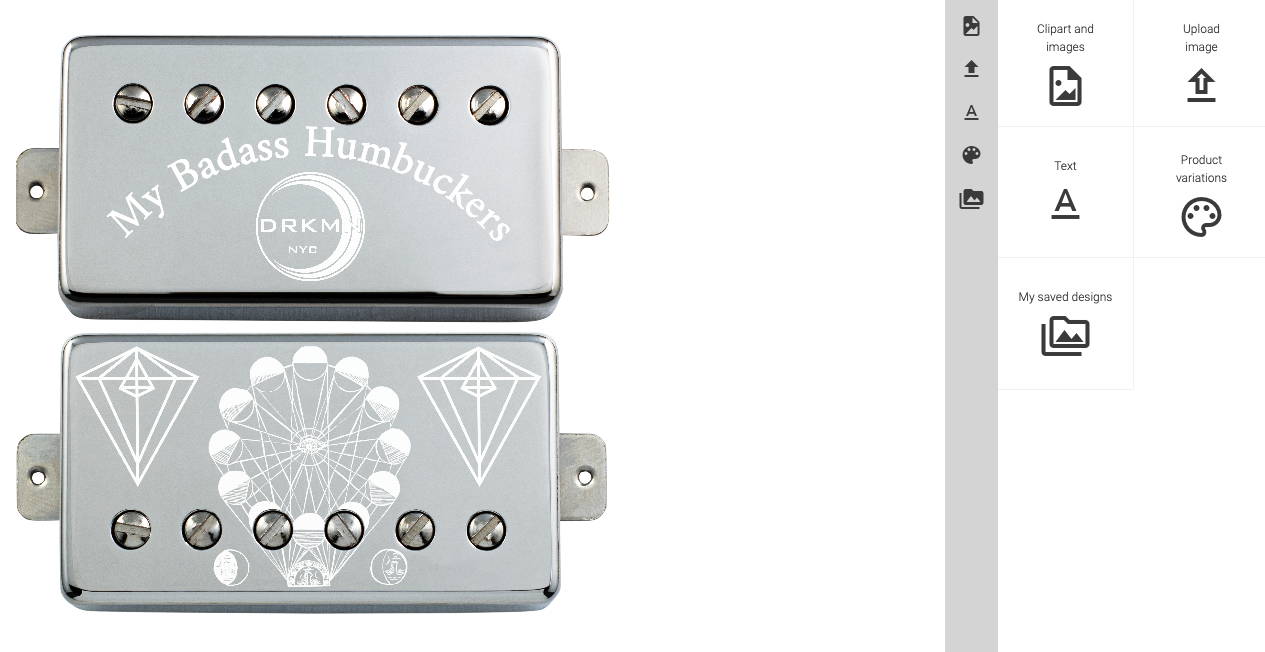 You can add and edit unlimited amount of text. Enhance the look by utilizing the font management tools (bold, italicize, curve, resize) and explore our extensive font menu.

Check out our library of clipart
We are growing our library of high-quality, tested graphics designed specifically for engraved covers. Mix and match to achieve a unique, personalized look.

Have your own logo or want to use a different font? Upload your own designs!

Save your designs for future use
Save your work for future builds.